Annual Report 2021 Connecting everyone in the Netherlands to a sustainable future

KPN: a network for gamers in the Netherlands
"As the main sponsor of the Dutch Premier League and partner to KNVB (the Royal Dutch Football Association), KPN is very involved in the world of Dutch football. We support football across the board, from the Dutch national men's team and the successful women's team to local amateur clubs. Football remains an ever-popular sport and its digital counterpart has grown enormously over the past few years. That is why KPN is investing heavily in e-sports and gaming, the fastest-growing sports communities in the world.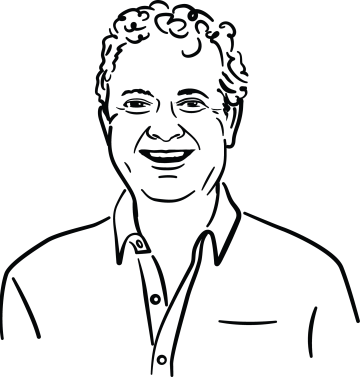 Mark Versteegen
Head of Corporate Sponsorships KPN
Online gaming would be impossible without a stable and fast connection. It is only logical then for a company primarily focused on rolling out fiber optics and a 5G network to connect with e-sports and gaming. We have decided to link up with e-football as we are already big in the world of football, and can make good use of our football network – from amateur clubs to fans and the KNVB – to properly showcase gaming and connect with a younger target group. The message is simple: if you want to game online, then a fast fiber-optic connection is the best way to go. Unlike with a cable connection, data upload and download rates are exactly the same. As such, with our superfast 5G and fiber-optic network, KPN is the gaming network in the Netherlands.
"Fast fiber-optic is the best way to go."
KPN has given its name to the KPN eDivisie, where 18 premier league clubs 'game' for one season, playing a match every Tuesday. With EUR 50,000 in prize money and a championship trophy, there is a lot at stake. Via the KPN eDivisie, players can qualify for the preliminary stages of the FIFA World Cup, the world championship in EA SPORTS FIFA 22.
In 2021, KPN also became the launch partner of E_Oranje, the KNVB's official national E_team. This is the first official FIFA team in Europe to have its own E_Room at the KNVB Campus in Zeist. The KPN E_Room is used for training camps and international matches. It also has the fastest and most stable fiber-optic connections at its disposal here. These will enable the team to perform at its best in the digital FIFA landscape. The KPN E_Room is spectacular. In the room itself, there are individual streaming spots and wall-to-wall LED screens, while outside there are 360-degree ceiling cameras, hyper-modern gaming chairs and, of course, the latest streaming and directing tools to ensure that fans at home can also enjoy the matches to the fullest. This room makes KNVB the first football association in the world to have all its teams train at one location. Zeist is now home to the Dutch men's team, women's team and the E_Oranje team.
To raise the profile of our e-sports and gaming sponsorship even further, we launched a brand-new video format called 'KPN Road to GOAT'. This involved personalities from the world of e-sports looking for the 'FIFA GOAT 2021' (Greatest Of All Time) in the eDivisie and E_Oranje community. And in Stijn Walraven, they found a FIFA fan in every sense of the word. Besides being a good gamer, a true GOAT is a fantastic entertainer, and also knows how to kick a ball around for real. KPN and gaming are here to stay."