Annual Report 2021 Connecting everyone in the Netherlands to a sustainable future

All hands on deck to keep Limburg connected
"The floods in the summer of 2021 that affected Limburg in the Netherlands, as well as Belgium, Germany and Luxembourg, are still very fresh for many people. They had an enormous impact on people, homes, businesses, and entire villages. Our caretaker government designated the flooded area in South Limburg a disaster zone, and KPN did absolutely everything it could to keep Limburg connected during this period. After all, it is precisely in these difficult times that people appreciate being able to keep in touch, whether by phone or online. Those who had to leave their homes because of the flooding, wanted to stay abreast of the situation and connect with family and friends.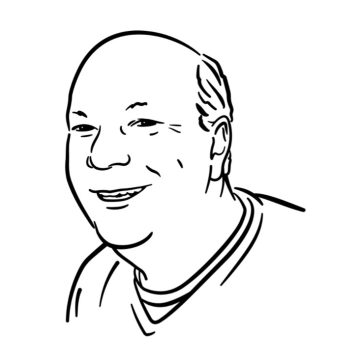 Alex Zuiderhoek
Lead Escalation Manager
Once the news broke, we immediately formed a crisis team that met twice a day with the technical and communications teams, and our colleagues from the Consumer, Business and Wholesale segments. We took decisions at these meetings that ensured any impact was kept to a minimum or could be quickly resolved. We were in touch with the 'safety regions' and received information from other relevant parties, like the Dutch Ministry of Infrastructure and Water Management. By communicating well with each other, we could quickly identify where our risks lay. Although the impact on us was – thankfully – limited, we still kept the entire senior management team abreast of the situation to make sure we were on top of things.
"We could quickly identify the risks."
KPN acted quickly and proactively, and also provided after-care. For example, a number of our engineers spent a few days working at a busy site in Valkenburg so they could immediately help customers. In total, a few hundred customers were without fixed network services for a time. Mobile services stayed up and running, which was possible only because we acted immediately. As a preventive measure, for example, we placed sandbags and partitions in high-risk areas to keep the water out. In the event of a disruption to the fixed network, we gave our customers an additional mobile bundle so they could call, use the internet and watch TV. Neighboring sites took over disrupted mobile communication sites so that the mobile network could continue to operate. We even brought a few emergency aggregates to the area so we could use them in case of a power outage. We also implemented additional precautionary measures for the sites where the emergency services and evacuated residents gathered.
During this period, we gave our engineers additional hardware so they could offer customers solutions more quickly. We also freed up extra engineering capacity. For our business customers, we implemented re-routing to minimize any societal impact. We also offered more service as part of our after-care. For instance, when assessing water damage to KPN equipment, our engineers would also check the cables to prevent any subsequent disruption caused by rusting. All in all, our operation involved a range of teams working very quickly together in ways that tested their flexibility and ability to deliver to results. I am proud of how we succeeded in this. Based on the evaluation, we have established guidelines for an even better digital collaboration."